Eric Tan Releases Star Wars Print for Disney
Last week, Disney released one of their first, if not the first, official star wars print since it acquired Lucasfilm. While prints have been released through Acme Archives since then, this may be the first one actually sold directly from Disney --  and it's a beauty.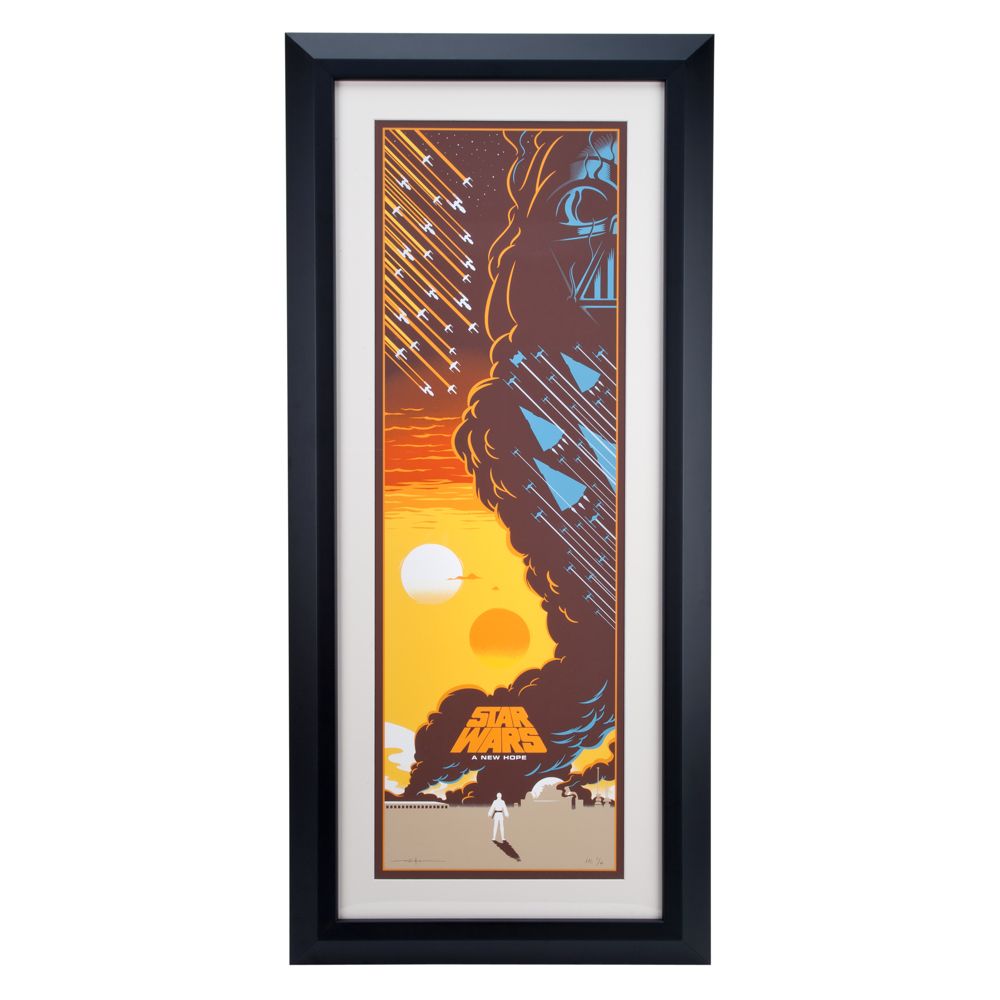 With all the Star Wars art out there, things can easily get lost in the shuffle. From the original artwork, to the Mondo series, to the recent Ralph Mcquarrie concept art there is a ton of fantastic imagery for the original trilogy. So it's incredibly impressive that Eric Tan was able to create such a dynamic and original print for the film. The print has an old school feel, and is both minimalist and packed with imagery. On a basic level, you have the two suns and the burning of Luke's home on Tatooine, representing one of the most iconic scenes in the film; however, Tan has found away to incorporate the omnipresent empire, with Vadar becoming part of the smoke, and the battle between the empire and rebels in the background. It says a tremendous amount about the film with fairly little, and it's all the better for it. It's as if you could explain the entire film through the imagery in the print.
Now, here's the bad news: this only comes framed, which means it's on the expensive side. It's 399.95, but it's ready to hang once you get it. Considering custom framing usually costs at least $200, it's actually fairly reasonable. The print is an edition of 100, and comes with a certificate of authenticity. It can be found at the Disney Store.